Case Study:
Iceni Projects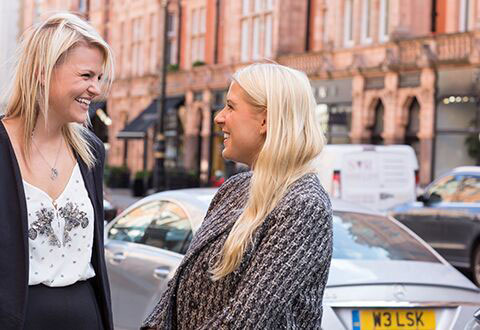 How did Iceni get to know KDH Associates?
Iceni and KDH were formed at a similar time, and to say we are kindred-spirits is probably an understatement! Our firms have grown over the last five or so years, and we've had fun along the journey.
What challenges do KDH help you overcome?
As a relatively new firm in the competitive world of planning consultancy in London we have previously struggled to appeal to candidates who are drawn to the more established better known firms, KDH have been instrumental in helping us break that taboo.
How do KDH help you with these?
KDH understand our skills and expertise and crucially our culture, and they are great advocates for us when talking to potential candidates. Their approach and attitude are very similar to ours, and put bluntly, we work really well together!
How do you think they differed to other recruiters?
Kirsty and the team take the time and make the effort to get to know us, they understand what makes us tick and the kind of candidate that would suit our culture. As such you know that when a candidate CV is sent across by KDH that it will 9 times out of 10 will be a good fit. In a time-pressured world it really helps not to have to wade through a stack of CVs which have probably been sent to all of our competitors as well.
Kirsty's knowledge of the planning market in London and the south east but also further afield is second to none. When we have occasion to request a bespoke search for a role we can be confident that Kirsty will provide a thorough analysis and a short-list of strong candidates.
KDH always conduct their business in a stylish fashion, whilst always professional, a smile and laugh is never too far away, aside from being a key part of Iceni growing to a firm of 75+ staff we have had fun along the way, particular highlights include numerous karaoke nights and our annual joint client pool party in MIPIM.
Would you recommend KDH?
Most definitely. If you are a candidate looking for sound advice as to how to best progress your career then the KDH team will ensure that they get to know you, and only recommend roles which suit. As an employer you can be confident that you are only sent candidates who will be a great fit for your company.